Central Indiana K9 Association Training Program strives to assist, unite, and promote all working K9 Teams across Central Indiana, to accomplish through enhanced training, education, performance the overall professionalism of K9 Teams.
PURPOSE
Assist in the exchange of information and ideas related to Working K9 tactics, techniques, and to further the networking and interrelationship of working K9 Teams in Central Indiana.
Facilitate educational material & training through publications, visual aids, and training seminars.
Maximize the benefits of the Law Enforcement K9 unit for the protection and service to both the handler and the citizens we serve.
PROGRAM SERVICES
Four (4) quarterly training seminars partnering with host law enforcement agencies showcasing CIK9 services.
Promote other K9 Training opportunities in Central Indiana and the State of Indiana
CIK9 will become a premier organization for the facilitation of K9 training in Central Indiana.

minimize the cost to agencies in our geographical location by offering local training without the need for travel
provide utilization of specialized equipment that will be housed at the permanent training facility in the future
encourage sharing of information, ideas & networking of K9 Teams to enhance K9 Teams' education, skills, and professionalism.
central indiana
TRAINING EVENTS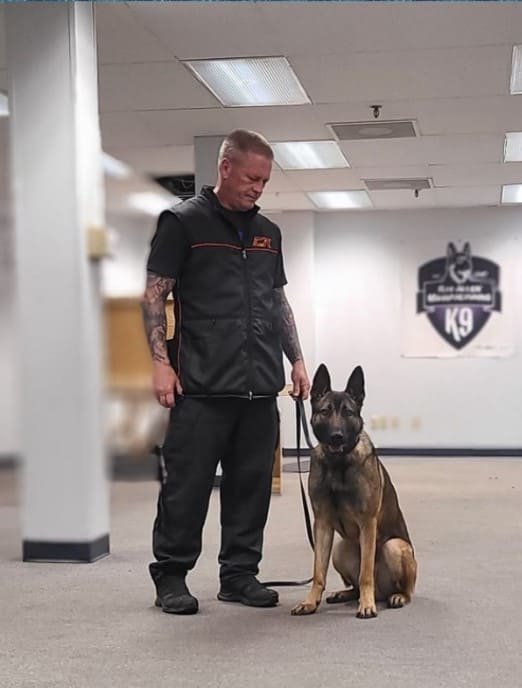 Location
Hosted by the Hendricks County Sheriff's Office
Camp Camby, 10740 E CR 700 S,  Camby, IN 46113

TIME: 2p-9p (lunch will be provided)
COST:
$100 Working spot – Includes event T-shirt! SOLD OUT
–REGISTRATION LIMITED TO 15 working teams.  
$50 Audit spots (unlimited)
This training is open to Military/Law enforcement only.
Instructor: Eric Stanbro, VanEss K9 Academy
Eric worked as a K9 handler and trainer from 2005-2018, recently retired as the head trainer from Canton Police Department K9 Unit, along with the Police K9 Association. Eric spent time as a trainer for Naval Special Warfare Group 1 (SEALs) training, America's elite Multi-Purpose Working Dogs. He is also the co-host of Working Dog Radio podcast, where he interviews trainers and handlers from all over the world.
Instruction:
 Teaching how to start over and undo poor e-collar practices
Learn how to use the e-collar as a gas pedal as well as a brake.
How to use the e-collar to remove conflict between you and your working dog.
Cleaning up your "out" within high stim corrections
https://www.vanessk9.com/
https://www.workingdogradio.com/