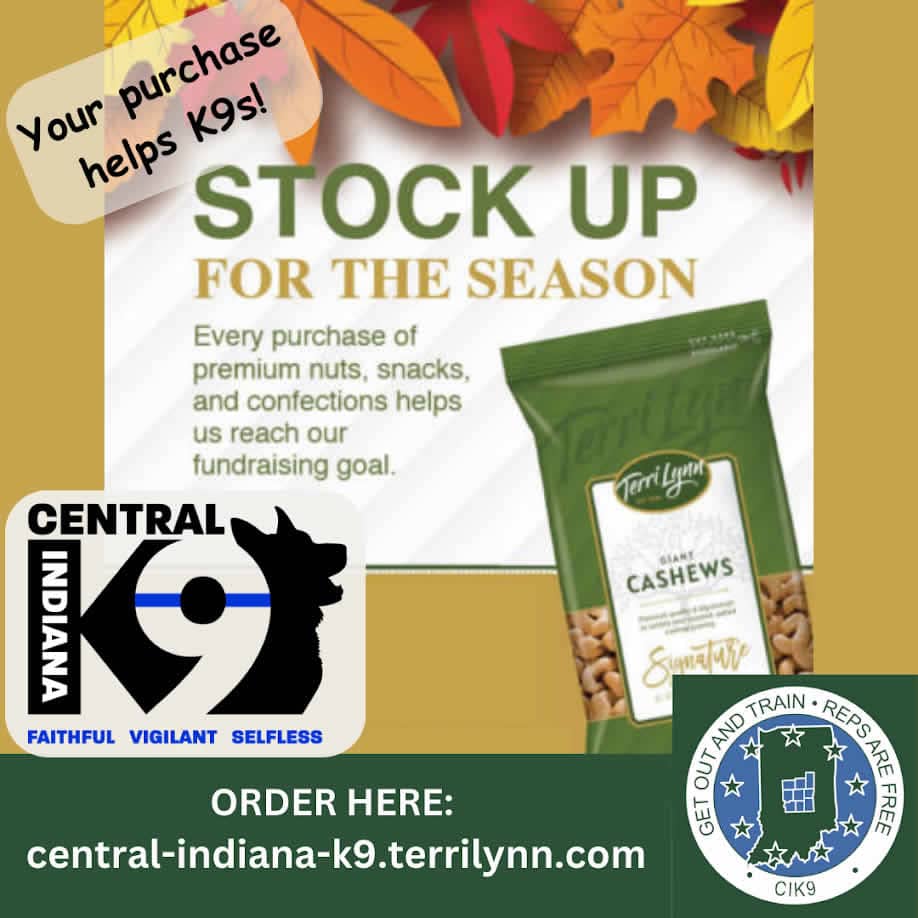 CENTRAL INDIANA K9 ASSOCIATION, INC
faithful
vigilant  selfless
When a working dog is retired from duty, they remain faithful.
Medical costs from unexpected injuries, disease, or illness shouldn't stop us from being faithful to them.  The Shadow Fund is a medical grant program to benefit the retired working military and police dog.
faithful
vigilant 

selfless
Their human partners create innovative ways to maintain their dog's fitness and abilities, often driving for hours, then setting up, training, tearing down, and driving home.
We want to help the officers help their partners by providing training opportunities, and a centrally located training facility.
faithful
vigilant 

selfless
There is no greater gift than one who lays down his life for another.
Every bit the soldier and officer, these K9s will be remembered in loving tribute with a War Dog Monument, and are eligible for a memorial service with all expenses paid, and a full honor service.
K9 TRAINING EVENTS
CIK9 has offered quarterly training opportunities since 2020.  In addition to providing training for K9 teams in Central Indiana, we are happy to promote your training event at no charge!
All K9 training workshops can be found on our website so you don't have to search all over the internet for them!
Check out some of our past events:
K9 Intensification,  Behavior conditioning and Tabletop Aggression, Scent training, High Risk Deployment
Unexpected facts about these amazing canines!
IED detection by canines – 80%

MWD (Military Working Dogs) who are non-commissioned officers

Over 90% of retired mwd are adopted by their handlers

Dogs who complete training – 50%
• Iraq and Afghanistan have approximately 1200 dog teams in action at one time.
• Lackland Air Force Base is the only facility in the US to train military canines.
• Police dogs have been trained to detect thumb-drives and other electronics.
• A Police dog can smell a human buried up to 12 feet underground.
• Military and Police dogs can suffer from PTSD.
• A dog's nose is so sensitive it could detect a teaspoon of sugar in a MILLION gallons of water!