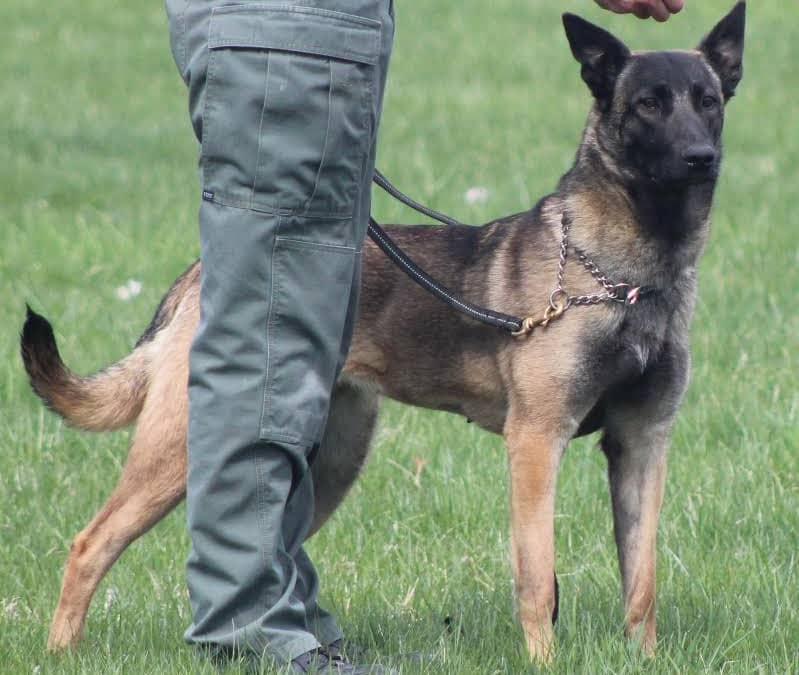 Photo: Deputy Kyle Schaefer with his partner, Bak
When I started my career as a K9 handler 12 years ago, there were limited avenues for training in the Central Indiana area. I was fortunate to train with a group of handlers and trainers who helped select my new K9 partner, Axel, then trained me, not so much Axel, in handling my new partner. Once out of my initial training, I was eager to work and train Axel as much as possible. More often than not several handlers got together on a monthly basis and worked on different scenarios and if we needed help, I was able to reach out to the network of handlers and trainers I had met along the way early in my career. I was also fortunate to have an administration that allowed me to seek out training pretty much anywhere I could find it. What I found was the vast majority of the training was some distance away or often out of state.
As I continued in my K9 career, a select few handlers who also wanted to train as much as I did, began training together each month. It was that wanting to learn as much as possible that led to the idea of a forming a training group. Several of us got together and attempted to start an organization that was just about training. Well…we soon found out that it was a daunting task to form a legitimate non-profit organization. Several pitches to various existing non-profit training groups to allow us to jump on their coattails fell to deaf ears, as well as a failed attempt to be part of a group of trainers to organize some sort of state standards. I was resolved to just continue our small training group of handlers in my county and traveling where I could, to find training.
Then I met Theresa Brandon.  Theresa had an idea to start the Shadow Fund as well as building a War Dog Monument in the area.  I then conveyed my vision of a training alliance. It was like a light bulb went off for the both of us; combine our ideas of a non-profit organization – JUST ABOUT THE DOGS – working, retired and those that have passed, the foundation for the Central Indiana K9 Association was born.  I recall at one meeting with Theresa, my excitement grew with our ideas, I asked: "Where have you been for the past 10 years?"  I knew from the beginning as we floated ideas and plans, and as we assembled an awesome team of both civilian and law enforcement volunteers, the vision for this new organization – JUST ABOUT THE DOGS – was going to happen.
It is my privilege and honor to be a part of a new and exciting organization that was formed to assist and honor working dogs that are currently active, retired and K9s that have passed.  As we continue to grow the Central Indiana K9 Association, first with the 1st phase rollout of the Shadow Fund, we will be focusing on the training portion in the 2nd phase and with a war dog monument to be constructed in our final 3rd phase.  I would encourage anyone interested in being a part of our team to contact me or any one of our board members.

Thank you,
Deputy Kyle Schaefer