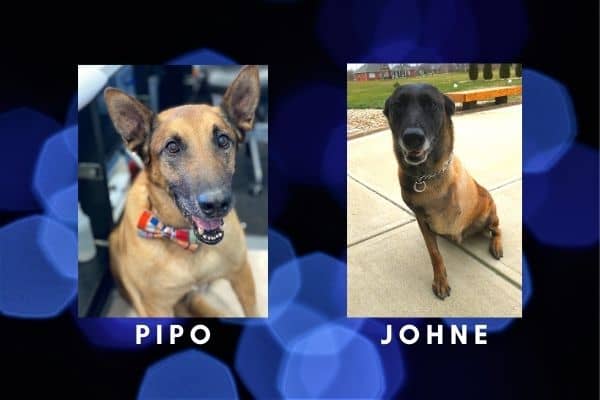 Within months of first starting our organization, we had raised $1,500 to ensure that we would be positioned to assist a retired K9 in need of a medical grant. While the overall idea was to ensure that the handler/owner would not suffer a financial crisis in caring for the dog, the ultimate goal is to make certain the K9 receives the care needed in spite of the cost. These funds can also be used to assist with end-of-life care which has been provided on a couple of occasions.
February 2021, we awarded our very first Shadow Fund grant to Officer Stickford on behalf of K9 Pipo.  As a working dog, Pipo served for three years with the military and then completed his career with eight years with a local Indianapolis Police Department. Pipo was diagnosed with cancer, underwent surgery and chemo which was extremely expensive. The CIK9 Board of Directors agreed that given his valiant service at both the national and local level, K9 Pipo was a good candidate and received a $2,000 grant.
On March 4th, we reviewed a second application. This one was from Officer Jarrin Franklin for retired K9 JohnE. Having served for four years with the Indiana State Police SWAT Team, JohnE was retired after losing a limb to cancer. At the young age of five years and with the success of the surgery and chemo, K9 JohnE was determined to be an excellent candidate with a long retirement ahead of him. We anticipate that the total grant will be close to $2,000.
Supporting these retired working dogs allows us to honor their years of valuable service to our communities, state, and nation. It is fitting given that they are faithful, vigilant, and selfless.